The CEO produces a journal 'Parasol' that appears occasionally.
Parasol 6: Castaneda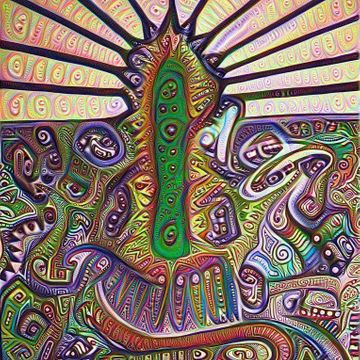 Currently we are taking submissions for Parasol 6 which will be on the theme of the works of Carlos Castaneda. The inspiration for this choice comes from reading Deleuze and Guattari's 'Thousand Plateaus' and noting just how Castaneda inspired the work is. Further explorations of this crossover would certainly be welcome but as usual all manner of contributions are welcome (fiction, theory-fictions, art, poetry as well as philosophy). What we probably don't want is overly new age like interpretations, or re-hashing the debunking. This is not because we naively accept it, but rather just that the debunking rather misses the point of a creative engagement with his work.
Enquiries should be sent to ceo47@outlook.com
Parasol 3: Magick and Philosophy
The long awaited 3 Parasol hard copy is now available. The first 22 of these have been inscribed with a sigil. The significance of this will be disclosed later.
The journal features the following papers:
The Mechanical Wizard (Germán Sierra)
On the Xenopoetics of Alchemical Theater as an Affective Model for Ritual Hyperoccultation (Robert E. Cabrales)
Aesthetic Study of Blackouts: An Essay on the Subject in Objectivity, Non-human in the Human, and Ghostly Demons (Emanuel Magno)
A Brief History of General Numogramatics (Tzitzimiyotl)
The Taint is a Liminal Space (Mike Corrao)
Beheading the transcendental God-Emperor, or A Prolegomena to Weaponized Magickal Thought (Enrico Monacelli)
Epistemological Issues in the Phenomenology of Synchronicity. (Graham Freestone)
Parasol 2: On Reich
Parasol 2 is now available in hardcopy again.
It features the following papers:
The Orgone Accretion. (Graham Freestone)
Making Bion Packs. (Elytron Frass)
The Sexual Revolution Will be Subtle. (Pope Joan)
#Cloudbusting. (Sabeen Chaudhury)
Oranur or Reich's Folly. (German Sierra)
The King of Cyan. (Seranoga)
Lincoln's Orgone Accumulator: The Question Concerning Life and Architecture. (Marcin Mateusz Kołakowski & Doina Carter)
Student Projects.
Reich vs. Reich: Libininal Economy and the Hardline Subculture. (Brian Hughes)
The Reich Encounter. (Charlie Johns)
Please choose the paypal button that reflects your location.
Parasol 2 All Other Overseas
Ebook is available here.
Parasol 1: Neurosis
There are no issues of the orginal Parasol 1 remaining, however there are a number of reject copies. These feature all the same papers, the only difference is that they have no colour page (there was only one) and the header is wrong throughout. Other than this they are fine, though obviously cheap to reflect these imperfections.
Parasol 1 contained the following papers:
1 Land: Neurosys
2 Blake: Elves of Disintegration
3 O'Sullivan: Mythopoesis, Scenes and Performance Fictions:
4 Schlep: Spider-Spit: Notes of the formation of an Alchemical-Textual Machine.
5 Johns: Creating emergence : A Brief Study of Conceptual, Phenomenological and Material Autopoietic Emergence.
6 Ardoline: Neuroticism and the Impossibility of Meta-Philosophy
7 Hall: Neuromancer through Alfarabi:
On Neurotics as Politically-Imprisoned World-Creators.
Parasol 1 (misprint version) UK Only
Parasol 1 (misprint version) Europe only
Parasol 1 (misprint version) Other overseas
E-book available here